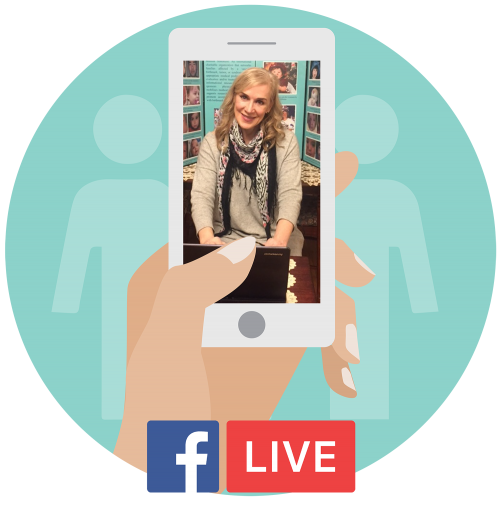 Get your questions answered LIVE during our next VBF Facebook Live Event!
Join our VBF President & Founder, Dr. Linda, and Dr. Stavros Tombris, Director of the European Vascular Anomalies (EVA) Clinic and International Oral and Maxillofacial Surgeon, to a
sk your questions about the Diagnosis and Treatment of Vascular Birthmarks live, in real time, on Facebook. 
About Dr. Tombris
Stavros Tombris, MD, PhD, DDS,  is the Director of the Oral and Maxillofacial Surgery Department at Athens Euroclinic Hospital and Children's Euroclinic Hospital. Currently, he is an affiliated expert to the Vascular Birthmark Institute at the Lenox Hill Hospital in New York and the Zentrum für Vasculäre Malformationen at the Werner Forßmann Hospital in Eberswalde, Germany. Dr. Tombris also directs the European Vascular Anomalies (EVA) Clinic and serves as Co-Director for our VBF European Medical Directors and VBF iTEAM. Dr. Tombris will also host our 2019 VBF iTEAM Conference and Clinic on June 7-8 in Athens, Greece.  He joins Dr. Linda to answer our questions about the diagnosis and treatment of vascular birthmarks.
How to Join
To participate in this VBF Facebook Live session, "Like us" on Facebook at Vascular Birthmarks Foundation. Then, tune in at 6 PM GMT+3 (11 am EDT) on Wednesday, June 5 to ASK THE VBF EXPERT.
Read More
Event Date: May 3, 2019 – 12:00 pm
End Date: May 3, 2019 – 1:00 pm